This month's Expert Insight article was written by one of our hearing health experts, Sarah Hodges. When it comes to direct mail marketing, Sarah is a master of her craft. With over 10 years of experience, you could say she knows her stuff! Sarah works closely with her clients to create and execute effective direct mail campaigns that keep them connected with patients, create new relationships, book more appointments and of course, sell more hearing aids.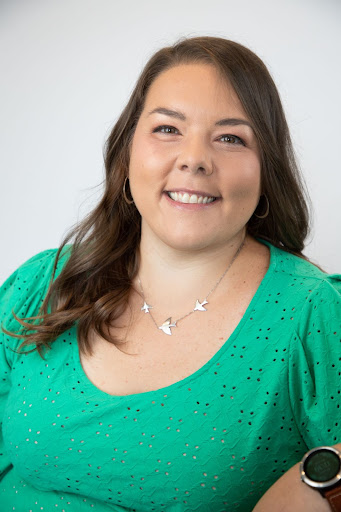 We already know people like receiving mail–up to 90% of direct mail gets opened. How do you finish that conversion and actually get a qualified prospect to schedule an appointment? Here are our tips for developing direct mail that will generate leads for your practice.
Make A Connection
A professional headshot, a short biography, or brief mention of your involvement in the community will start to build your relationship with a potential new patient. Inviting them to connect with you on some level will make them feel more comfortable about picking up the phone. 
Address Obstacles
People will often write off the symptoms of hearing loss when they aren't ready to face facts–waiting an average of 7 years before seeking help. Speaking to the real world challenges a prospect may be experiencing because of hearing loss, particularly with regard to their relationships with friends and loved ones, can help them move past their denial to address their difficulties.
Remove Barriers
The hearing health sciences are complex. Your specialized training has prepared you to address the needs of those with hearing loss, and you want to continue to educate your community–but the majority of prospects won't have the knowledge and experience that you do. Explaining concepts and procedures in straightforward, easy-to-understand language will make it more accessible and less scary. Simple information is enough to lay the foundation for further education during and after a consultation.
Create A Sense of Urgency
When a prospect reads your mail piece, give them the motivation to act immediately. Don't let procrastination intrude! Offer firm dates (we recommend 3 to 5 days) or exclusive, limited availability for events. Creating a sense of urgency spurs a reader to call and set an appointment right away, and reduces the chance that their invitation will be set aside and forgotten.
Have A Clear Message
You have a passion for your field and as you speak to potential new patients, it can be tempting to over communicate. When you are developing a prospect mailing, think about your primary goal for the campaign: driving qualified appointments to your practice. Your message should support your goal without distractions.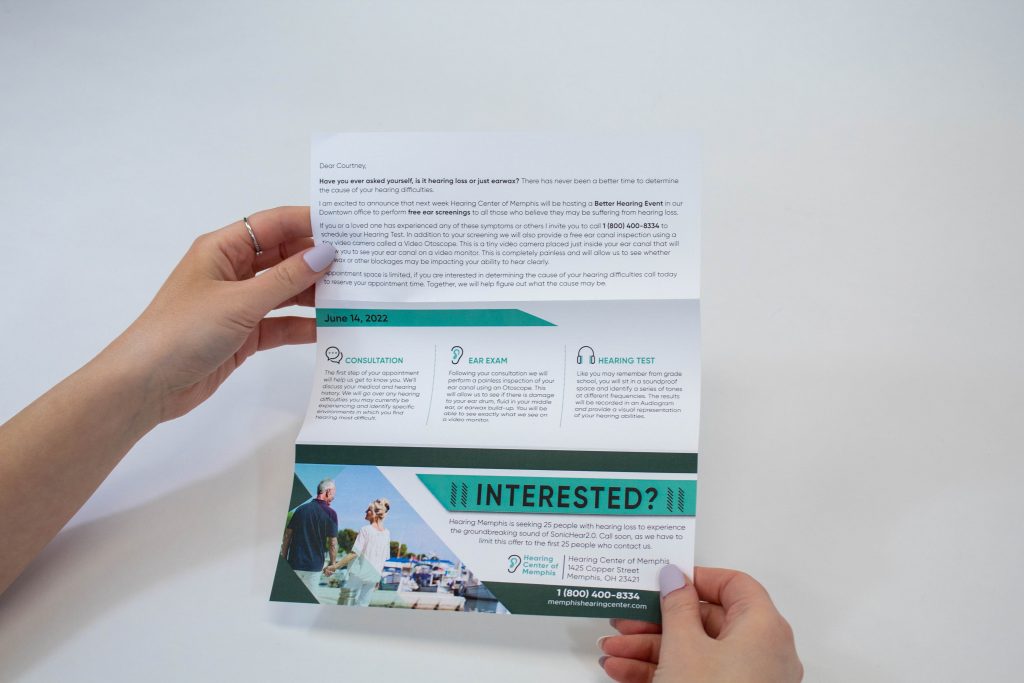 Have A Call To Action
Provide your prospect with a direct and consistent next step that again supports your campaign goal–scheduling an appointment. Your call to action should be concise, with at least your phone number and website easy to find even if your mail piece is only being skimmed by the recipient.  
The Mailworks team has decades of experience developing effective hearing health mail pieces, supported by real response data from markets nationwide. If you're interested in direct mail, reach out or schedule a call today!
Sources
12018 DMA Response Rate Report
2HLAA, Do You Think You have Hearing Loss