Meet Maigan Baer, a Production Designer who has been with The Mailworks for nearly 3 years! Find out something surprising about her, what she does on a typical weekend, and her best piece of career advice.
What is something surprising about you that many people might not know?

I used to do Door to Door sales. I have an introverted personality so this generally surprises people. I was quite good at it and actually really enjoyed the challenge! 
What is your favorite thing about working at The Mailworks? 
As a production designer for The Mailworks, I have the opportunity to work directly with professionals in a variety of industries. Learning more about different industries helps me grow as a designer and better understand how to best deliver a client's message to consumers. 
What do you do on a typical weekend?

Outside of work I spend the majority of my free time outdoors. A typical weekend for me would include a hike or walk on a nature trail, watercolor painting on the Hudson or Sacandaga Rivers, or going for a little day road trip.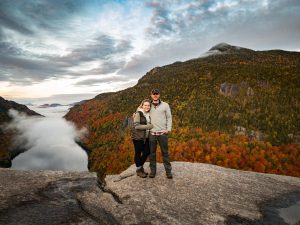 What is your best piece of career advice?

The best career advice that I could give would be to always strive to do more and be more. Complacency will deprive you of new opportunities and personal growth, so it is very important to be self-critical and aware. Questions like, "What did this situation/experience teach me?" and "What can I do to get the most of this task for my personal growth?" should be in your head daily. It's very easy to be a hard worker but this is what will separate you.  
What is your favorite thing about yourself?

My favorite thing about myself is my creative artistic ability. I am talented in many different media, not just graphic design. During my time in school I took many different types of art classes to achieve my BFA. Most of my artistic talent lies in oil painting, watercolor painting and ink illustration.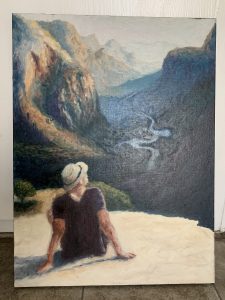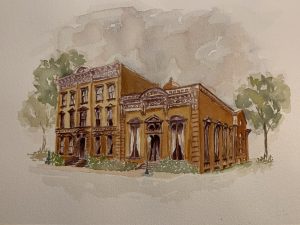 Tell us about your previous professional experience.

After graduating college I worked for a couple different companies before coming to The Mailworks. I started out doing door to door sales for Verizon Fios and then moved onto being a marketing assistant for a local construction business. I always knew I wanted to work in the print industry so when I saw an opening for The Mailworks' sister company Pretty Polite, I knew it was where I wanted to be!