Today's Employee Spotlight is a special edition to celebrate the retirement of our very own, Mark Rochester. Mark has been with us for over 3 years, and his positive attitude is contagious to everyone on The Mailworks team. 
To send him off on a positive note, we've compiled a list of notes from The Mailworks team that summarize just why everyone loves working with Mark so much. Enjoy!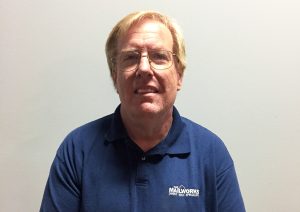 Mark Rochester has been one of my favorite employees EVER. Mark was actually the first employee that I met at The Mailworks. On my first day he had to let me in the building since I didn't have my badge yet!
Mark always brings a positive attitude to work and is a pleasure to be around. If you were ever having a bad day all you would have to do is have a chat with Mark and your day would be turned around. The Mailworks will deeply miss Mark and so will I.
Congrats Mark!
– Sean Littlejohn
What I love about Mark is how personable he is. He has formed relationships with the people who deliver and pick up from our facility. He is the first impression for many and it's always a good one! Mark represents The Mailworks with pride.
– Brianne Baggetta
Mark & I have worked on and off together for over 25 yrs. It was always a pleasure working with Mark through the good times and the bad. Mark, I hope you enjoy the next chapter in your life and good luck with your retirement! 
– Joe Mainillo
Mark is always cheerful, helpful, courteous, a true pleasure to work with. Always with a happy hello first thing when you see him. The getter of the stamps!!!
– Beth Roy
Mark Rochester has always been a team player, grabbing paper and supplies for the print room whenever we needed them and even stopping by throughout the day to see if we needed anything. He has been helpful and has always been there when we needed him for something.
– Mark Deukmejian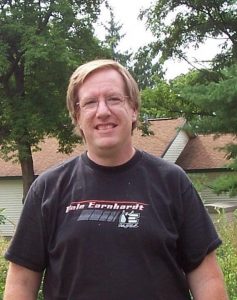 Mark, your friendly and warm presence will be greatly missed at 45 Prospect Ave. I will forever be grateful for all the times you searched for copy for me, I asked for rush log ins and had to do inventory on the NYS RTA & Clearesult copy over and over again! 😁You deserve nothing but the best, congratulations! Maybe you will get a week off from home before starting the honey to-to do list. 😉
– Natalie Wonders
I love how Mark is always smiling and making others smile. He is always ready to help, he's dedicated to his job and a person who cares for others. We love you Mark!!! 
– Helena Nichols
I love how Mark walks into my office, or the dev office- within seconds there is laughter. I might have stuff delivered to his house just so he can stop by to deliver our packages.
– Jeremy Hammond
Mark, I am so grateful to have worked with you! You are always happy with your genuine smile every time I walked into production. I am so happy for you! You deserve it! Have a great time being retired, come back and say hi sometime soon!
– Brooke Fluegge
I have worked with a lot of people over the years in the warehouse. Mark Rochester stands out as a model employee, gentle friend with a kind ear. Above all he is always willing to help. The Mailworks will have a hard time finding someone to fit in his shoes. He will be missed and thought of often!
– Freddy Donnahie
Mark, on my first day here, you were one of the first people to make me feel at home! You never hesitate to help and you do it with a smile. Here's to a well deserved and happy retirement! You will be missed. 
– Hannah Akots