Meet Tyler Suarez, a graphic designer who joined The Mailworks team in July! Find out what he does on a typical weekend, his best piece of career advice and his favorite thing about himself.
What do you do on a typical weekend?
My typical weekend consists of hanging out with my local or online friends. From there we either go out for some drinks, have board game nights or start/continue our DND campaigns.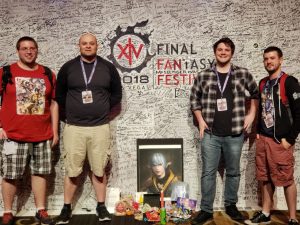 What is your best piece of career advice?
Always have a willingness and need to learn. Every career is consistently evolving with new practices or technology. Staying current with these changes not only keeps you prepared but an invaluable individual in your chosen career path.
What is your favorite thing about yourself?
My ability to take criticism both professionally and personally. Professionally, when I have a design that is criticized I take it in stride and make the adjustments necessary without impacting my mental state. Personally, I was criticized in the past for my lifestyle in being more into tech and gaming things. I never let this perception ever get me down and surround myself with people who I related to.
Tell us about your previous professional experience.
When I lived in Connecticut I worked as a Graphic Designer for a beer distributor known as G&G Beverage Inc.. There I would create signs, posters, table tents, window decals, etc of various beer brands that we distributed to our customers. I made designs for a number of different beer brands such as Coors Light, Sam Adams, Guinness, Sierra Navada, the list goes on.
Do you have any hidden talents?
I have a hobby in making 3D models with various 3D modeling softwares such as Blender and Unity. I typically make characters but from time to time I either make small assets or at one time made a whole house from scratch.