Meet Tina Palmieri, a member of our production team who has been with The Mailworks for over 20 years! Find out something surprising about her, her favorite place she's ever traveled, and the person who has inspired her the most.
Where is your favorite place you've ever traveled to?
Hawaii. I was very young when I went and I loved the scenery and beaches. It was so nice to get out of the city.
What person, fictional or real, has inspired you the most?
My mom. She worked, just like I do now. She has always been a really hard worker, which I really admire. She is the one who brought me into this business.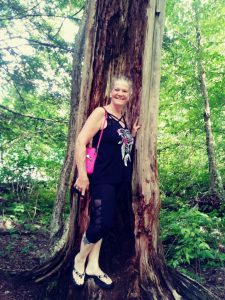 How would you describe yourself to someone who's never met you?
Kind and very honest.
What is something surprising about you that many people might not know?
I always try to help people out with money, even if I don't have it. Also, I really hate to ask for help even if I really need it.
Do you have any hidden talents?
I do mosaic drawings to create art!